Aristotle University of Thessaloniki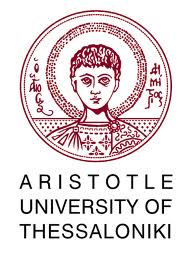 The Aristotle University of Thessaloniki is the largest university in Greece. It comprises 9 Faculties organized into 39 Schools, as well as 3 independent Schools. More than 95,000 undergraduate and postgraduate students study at the Aristotle University, 86,000 in undergraduate programmes and 9,000 in postgraduate programmes.
In AUTh, there is an interdisciplinary cooperation among schools and laboratories in joint projects. Moreover, many academic staff members cooperate with European partners for the implementation of joint projects.
Contact
Aristotle University of Thessaloniki
University Campus
54124 
Thessaloniki
Greece
Website: www.auth.gr/en